Strengthening resilience of the most vulnerable in the COVID-19 response & recovery
A teacher's insight into the Psychological First Aid online trainings conducted by the Ministry of Education, UNICEF Maldives and Maldivian Red Crescent.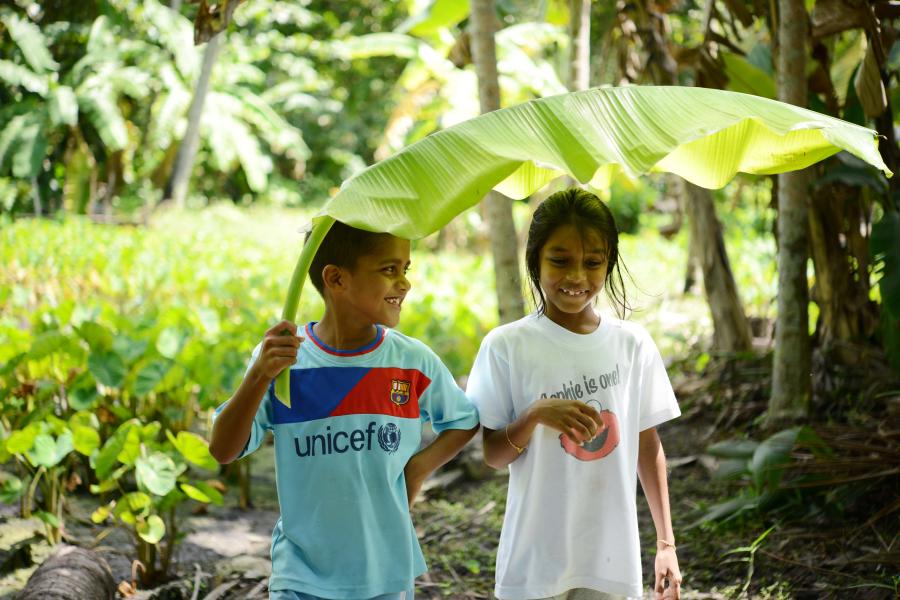 This is the first time 30-year-old, Ali Waheed participated in a Psychological First Aid (PFA) session.
Since 2016, Ali has been teaching Mathematics at the only public high school, Center for Higher Secondary Education (CHSE). As a teacher, students share with him issues they are facing and problems that make them anxious. Although he felt nervous, he always made it a priority to listen, and guide them in the right direction. Ali with his experience as a Life Skills trainer, was fortunate to have acquired the skills to help students of different ages. However Ali,  and many of his fellow teachers felt the need for more technical training on how to support students, especially in the critical years of adolescence.
In June 2020, Ali got the opportunity to participate in the Psychological First Aid orientation for teachers. He enthusiastically joined in the online session conducted by the Ministry of Education, UNICEF Maldives and Maldivian Red Crescent, under the project "Strengthening resilience of the most vulnerable to future shocks in the Maldives" funded by the COVID-19 Response and Recovery Fund.
Ali is among the 11,000 teachers who were trained under this programme nationwide, in preparation for reopening of schools in July, following the closure due to the COVID-19 crisis. His main takeaway from the training is that each individual student will have a different reaction to stress and shocks, and he had to adjust his response according to each person's needs. He felt re-assured to learn that, to provide support to someone in distress, you don't need to be an expert on PSS, but as the first line of support, expressing empathy, practicing active listening, and guiding them towards professional support are critical in supporting his students in distress.
Since the training, he feels more confident,  and puts the skills and knowledge he gained from the training in practice to support his students and their parents wherever he can.
"While the training is short, given the situation, covered an important area we really need to focus as educators, especially during this extended and difficult time".  Mr. Ali Waheed
Ali Waheed, works in a profession, where 73% of the teachers are women.
UN entities involved in this initiative
UNICEF
United Nations Children's Fund