Story
COVID-19 and The Maldives: Enhancing infection control measures in prisons to Leave No One Behind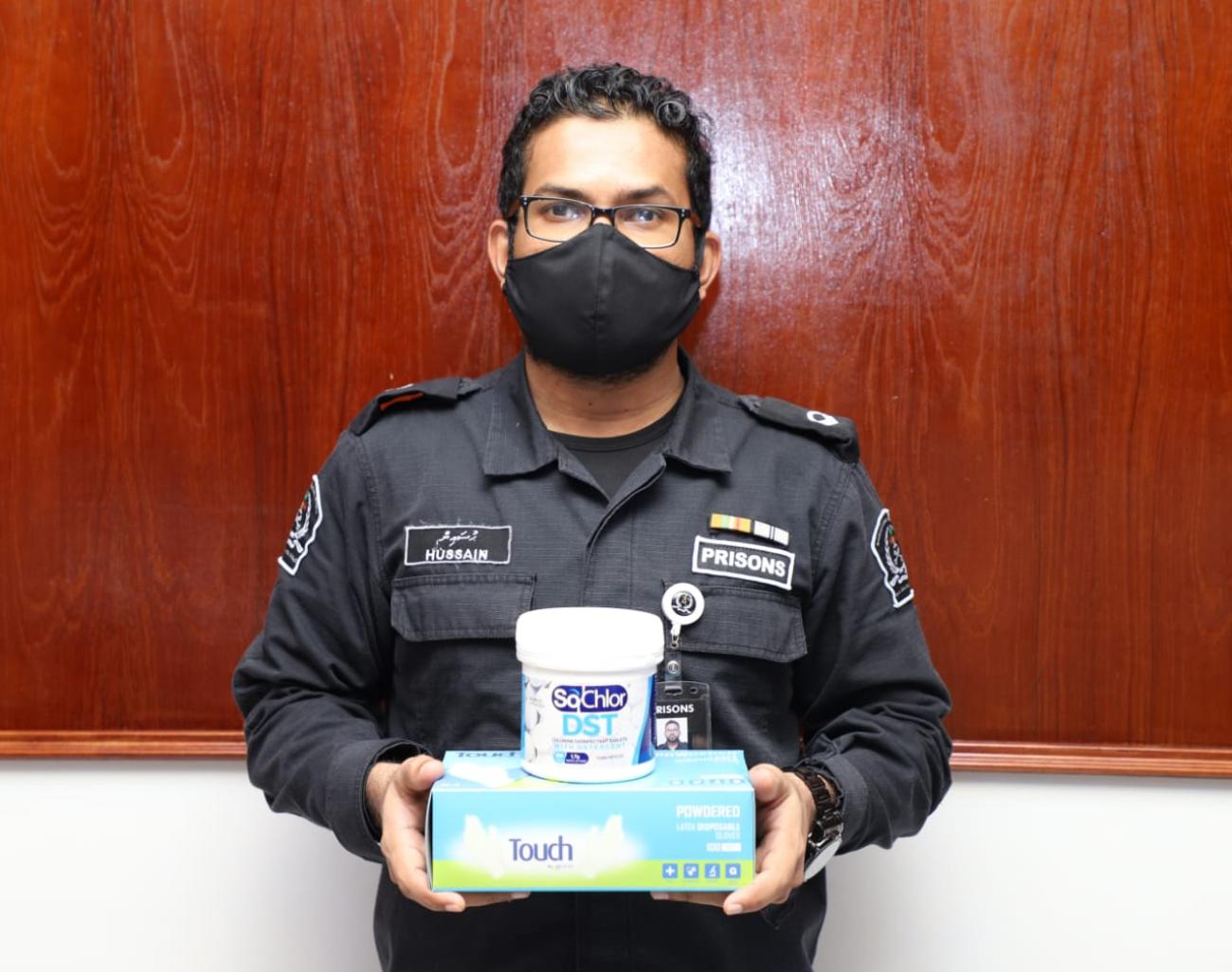 An equal and equitable public health response that leaves no one behind recognizes prison health as a part of public health.
Millions of people around the world are facing an unprecedented global crisis due to the health, social and economic impacts of Covid-19. Disasters such as health pandemics disproportionately affect vulnerable groups, exacerbating existing concerns.
Persons deprived of their liberty, such as those in detention facilities are similarly more vulnerable to Covid-19 and its impacts.
People in prison, given the proximity of their living conditions, increase the possibility of the spread of infection and its amplification, risking exposure to the broader prison population as well as prison workers and their families. An equal and equitable public health response that leaves no one behind recognizes prison health as a part of public health. 
As part of the immediate public health response, UNODC Regional Office for South Asia, with generous support from the European Union, contributed key health care equipment and personal protective gear including masks, sanitizers, disposable gloves and disinfecting spray to the Maldives Correctional Service (MCS). This support is expected to reach over 1100 prisoners and prison staff at Maafushi prison as well as Male' Prison, Assyeri Prison and Hulhumale' Prison. In addition, UNODC provides technical support and guidance to the MCS on prevention and control of viruses in places of detention within a human rights framework.
This assistance is part of the larger prison reforms project funded by European Union to build the capacity of Maldives Prison Service to counter and prevent the proliferation of violent extremist ideology in prisons. The project also seeks to support the practical application of the United Nations Standard Minimum Rules for the Treatment of Prisoners (the Nelson Mandela Rules) as well as the implementation of the Sustainable Development Goals to ensure dignity of life for all.
Mr. Ahmed Mohamed, Commissioner of Prisons, MCS extended his gratitude to UNODC and EU for providing assistance: "Maldives Correctional Service maintains a history of a very strong partnership with UNODC, and we sincerely appreciate the generous support and assistance we continue to receive in our activities to ensure the safety of detention facilities, both for prisoners and our prison staff".
Under its ongoing project on prisons, UNODC ROSA continues to work towards advancing government efforts on human rights-based interventions in prison management.
UN entities involved in this initiative
UNODC
United Nations Office on Drugs and Crime