One UN Results Report 2016
Partnerships drive and sustain the work we do at United Nations in the Maldives. I would like to thank our partners from the Government, civil society, and our development partners, including the private sector and the international community. With your continued support, we can together bring transformative and lasting development for the people of Maldives.
For over 50 years, we have worked closely with our partners, and stood for the most vulnerable Maldivian populations. We have fought to end poverty, and curb the dangers posed by climate change. We have assisted with the remarkable strides made in education, and in the introduction of lifesaving health programs, among others. Along this journey, we are helping to build equity and resilience in these fragile islands.
Our partnership towards these goals and outcomes is reinforced through the United Nations Development Assistance Framework (UNDAF) 2016-2020, an agreement signed between the Government of the Maldives and the United Nations. It is the guiding document that enables us to work in support of national priorities, and in line with the Sustainable Development Goals (SDGs) tailored to the local context.
The UNDAF is centered on making a difference in the key areas of: Youth and Children, Gender, Governance and Environment and Climate Change. It also targets the most vulnerable populations in the country, its ratification of various international Conventions, and human rights instruments. I am pleased to bring you this Annual Progress Report for the UNDAF year 2016. It outlines the results and achievements of implementing the UNDAF in the past year.
The successes and lessons highlighted in this Report are attributable to the collective efforts of many. On behalf of the United Nations, I would like to expressly thank the Government of Maldives for the close collaboration over the past year. The establishment of the SDG Division within the Ministry of Environment and Energy is witness to the Government's assurance of our shared cause. As we move forward with the Sustainable Development Goals Agenda, the Government's commitment to achieve the Goals with a special focus on "leaving no one behind" is crucial to ensure that the benefits of development are shared by all.
The United Nations is proud to remain a valued and trusted development partner of the Maldives, not only because of the unique advantages we offer as an organization, but also because of the commitment and support we have received from our partners over the years. Today, we remain steadfast in sustaining these partnerships, and building new ones to advance development on all fronts for the people of Maldives. We are proud to support a nation of people dedicated to finding a better future. We remain with you in this journey towards a peaceful, inclusive and sustainable Maldives.
--
Shoko Noda
United Nations Resident Coordinator in the Maldives.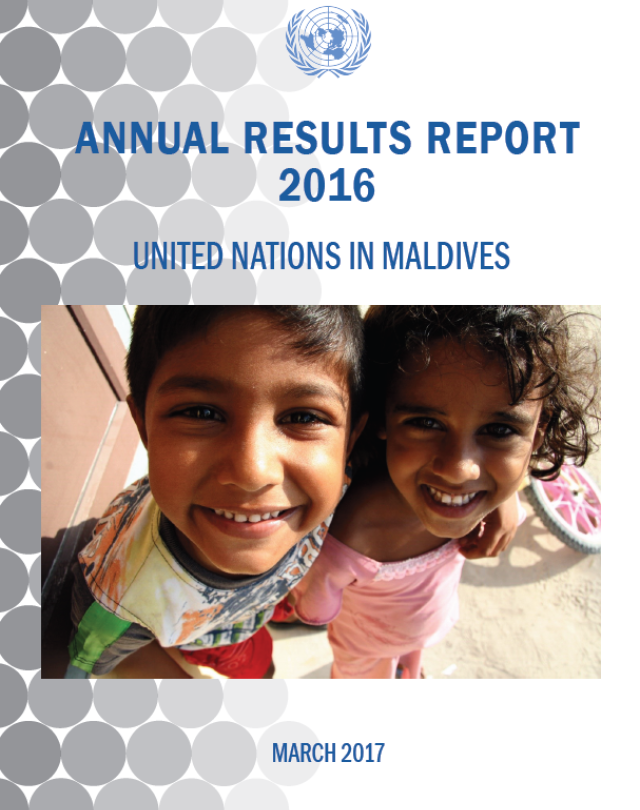 Goals we are supporting through this initiative